Liebe Awareness-Menschen, aus Krankheit müssen wir das Vernetzungstreffen (Do 27.04.) leider absagen. Bis hoffentlich bald!
AwA*
Dear Awareness people, due to illness we unfortunately have to cancel the networking meeting (Thu 27.04.). See you hopefully soon!
AwA*
Hallo liebe alle ☀️ Es wird wieder Zeit für Austausch! Daher gibt's ein Vernetzungstreffen für alle, die Awareness – oder Security – Arbeit machen. Egal ob gerade neu dabei sehr erfahren oder einfach mit Interesse an Vernetzung – komm gern vorbei. Das ist Ende April (27/04) ab 19:00 im Kulturzentrum 4lthangrund in der alten Mensa (www.4lthangrund.jetzt) in der Augasse 2-6.
Thema wird u.a. ein kurzer Input zu Mindeststandards in Awarenessarbeit sowie der kommende 1. Mai und der Clubwerkessblock dort sein.
———————————————————————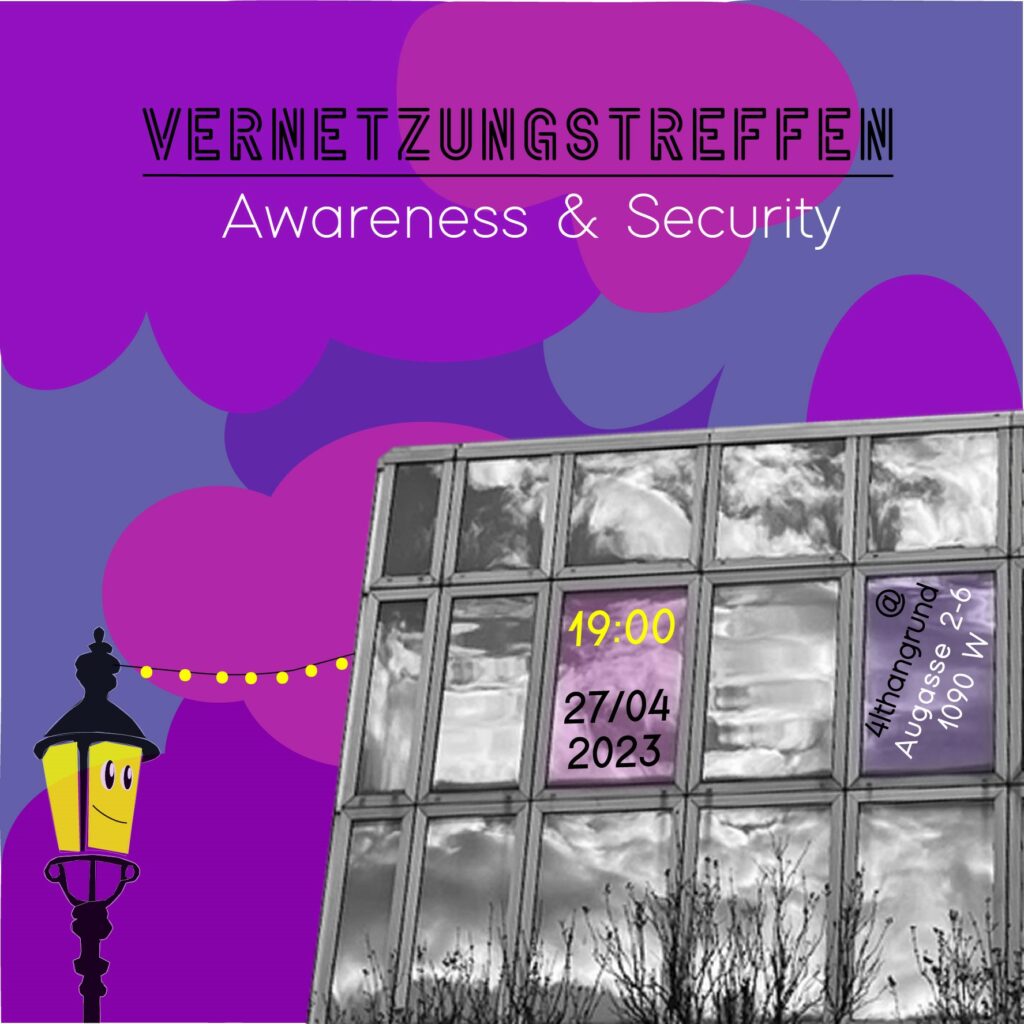 Hello dear all ☀️ It's time for exchange again! Therefore, there's a networking meeting for all who do awareness – and / or security – work. No matter if you are new, very experienced or just interested in networking – feel free to come by. It will be at the end of April (27/04) from 19:00 in the cultural center 4lthangrund in the alten Mensa (www.4lthangrund.jetzt) in Augasse 2-6.
Topics will include a short input on minimum standards in awareness work as well as the upcoming 1. Mai and the clubwerkessblock there.